Other Systems
Lifts
Whatever you need lifted, Autoquip has an assortment of lifting products ranging from lift tables to floor to floor lifts necessary to transport materials to various levels of mezzanines or catwalk storage systems. Autoquip also specializes in dock lift manufacturing to ensure the most durable and reliably engineered lifting equipment for distribution operations.
Mezzanines
Steele Solutions Inc. manufactures quality free standing and building-supported mezzanine systems in Milwaukee, WI. Steele Solutions is the height of excellence when it comes to mezzanines and platforms and they provide a means to creating, optimizing, and expanding existing space. Mezzanines are a great way to maximize the use of existing square footage and are extremely customizable to fit the needs of the space. As opposed to building an addition, mezzanine installation provides quicker depreciation and thus faster return on investment compared to conventional construction.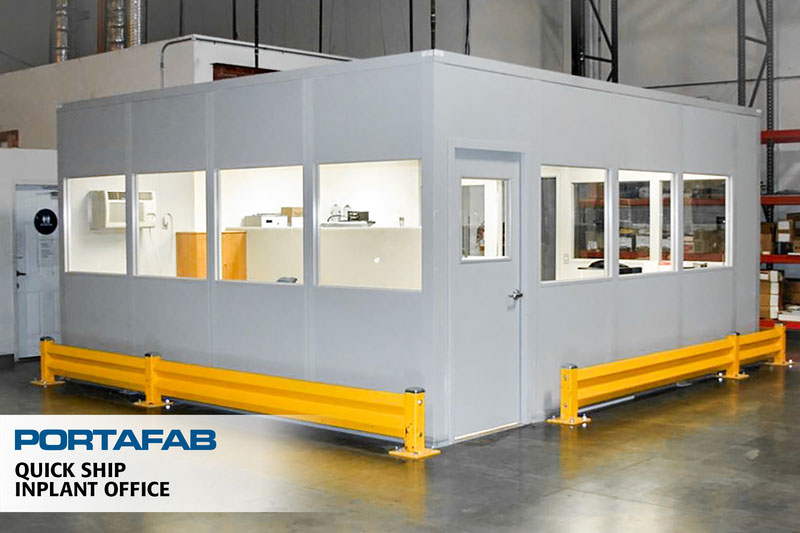 Modular Offices
Portafab modular building systems are pre-engineered and have endless applications. From demising walls to two story offices Portafab meets the needs of all customers in various industries. Their pre-engineered fabrication allows for our experienced Storage Engineering crews to perform a smooth and timely install so as to not disrupt business operations. Here are some examples of pre-engineered systems:
clean rooms;
mezzanine supported offices;
two-story offices;
inspection rooms;
painting/packaging rooms;
injection molding rooms;
demising walls; and,
five-day "quick ship" offices.

Steel Shelving
Tennsco office and industrial materials offer high quality storage solutions for both the office and the warehouse. Tennsco supplies the necessary filing cabinets, lockers, worktables, and steel shelving that operations require. These storage necessities fit the needs and space of the customer so that the office and warehouse can be organized to maximize practicality.
Warehouse Enclosures
In order to protect and secure valuables or equipment Wirecrafters custom manufacturing will take any idea or plan and see it to fruition. Wirecrafters can enclose any rack development that may be used for storing valuable materials or products. They also offer safeguard materials such as safety screens to ensure materials don't fall off storage racks and they provide rail systems to protect modular offices, forklift charging stations, and other workspaces.
Wire Decking
J&L Wire manufactures durable and cost effective wire decking in Saint Paul, MN with the options of waterfall, inside waterfall, and flared applications to accommodate storage preferences. J&L Wire is our trusted supplier of wire decking not only by maintaining low cost due to proximity but primarily because of the reliable product they manufacture.